Hello my lovely fans and friends, as you know the 8th annual Jeezy's Juke Joint: A Black Burly-Q Revue is just around the corner! We are pushing for our last bit of fundraising to make our 8th year the best one yet. This past year has been full of trials and tribulations, but nothing will stop me from bringing the joy and power of Black burlesque!
Thank you!
xo
Jeez Loueez
********
//funds.gofundme.com/js/5.0/media-widget.js
Welcome to the 8th annual Jeezy's Juke Joint: A Black Burly-Q Revue , Chicago's all-Black burlesque festival and traveling show! In our 8th year of production, we've hit even bigger strides and accomplished more goals than ever. We've expanded our yearly extravaganza to 3 nights due to demand, we've accepted more applicants than ever before, and over the years we've played successful shows in Indianapolis, Nashville, St. Louis, and Iowa City.  This years festival is March 14th-16th and takes place at VAM Studio and our home venue The Promontory in Hyde Park. www.jeezysjukejoint.com 

– 2015 saw the creation of The Hot Box- Entertainment & Dancery, sexy sinful party and queer DIY strip club experience
– 2017 We were featured on the Netflix Original series "Easy" (Season 2, Episode 7)
-2018 We were voted "Best Adult Entertainment" by Chicago Mag
-2018 We also raised over $1500 for living burlesque legend Miss Toni Elling who also gave a talk about her life
-2019 We will be debuting our show in Minneapolis on January 12th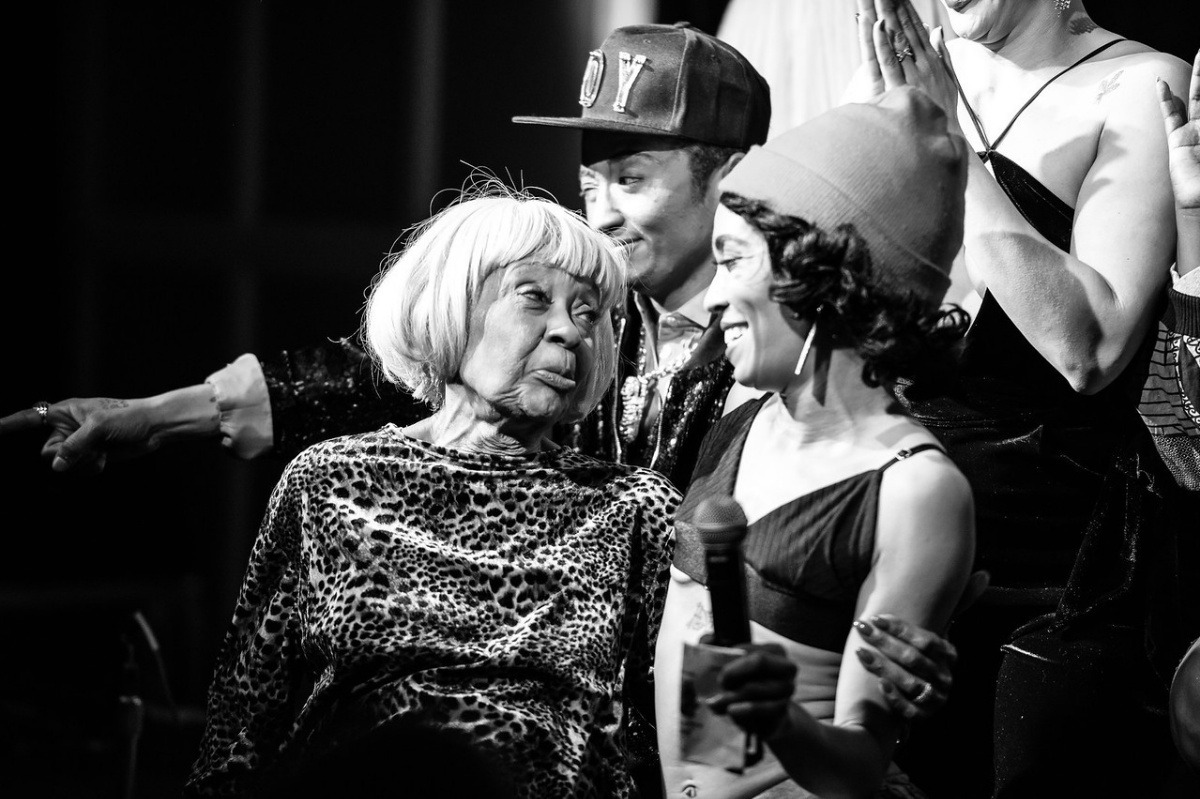 This year our special headlining guests include Lou Lou la Duchesse de Rière (Montreal), MisSa Blue (Germany), and Isaiah Esquire (Portland) as well as a host of performers from across the world.
As you can see the Juke Joint has been busy and we are only going harder! It's been a dream of mine for this show to grow and expand and tour. Each year we continue taking it to the next level and want to focus on spreading the good word of Black burlesque around the country. We want to continue working with impressive  newcomers and iconic legends in the making. We want to raise the bar each year offering higher production value, and more VIP and cast incentives. Each production of Jeezy's Juke Joint is finely curated into a diverse and rich line-up full of glamour, storytelling, and thought-provoking pieces. Affectionately called the "family reunion of burlesque", the Juke Joint strives to not only showcase the power and diversity of Black entertainers, but to also bring the powerful and subversive art of burlesque to audiences of color.
Funds raised will be used for:
-Travel and lodging for guests
-Backstage hospitality for the cast
-Venue rental
-Marketing and advertisement (poster printing, online ads)
-Photography and Videographer costs
-Studio rental deposits for workshops and classes taught by our cast
-Upgrading our merch options
-Swag bags for  cast and VIP ticket holders
Thank you so much for being a patron and supporter of Jeezy's Juke Joint: A Black Burly-Q Revue. We're looking forward to another great year of showcasing talent, diversity, and culture and we hope to come to your city soon!